Scuba diving season has started!
We have had 3 successful dives at Babbacombe, these took place on the 5th, 19th and 26th of May.  You might think why dive at the same place 3 weeks in a row but as Forrest Gump would say 'Life is like a box of chocolates, you never know what you are gonna get'. No two dives are ever the same and there is always something new to discover.
The visibility improved week on week from about 1 metre to 4 to 6 metres. Between 4 and 8 members of the club dived on these weekends with both "ocean diver" and "sports diver" lessons being completed. One of our divers struggled on the first dive with the skill of mask clearing; but by the third dive he was punching the air, elated to have mastered this skill in the open water.
Underwater life increased each week as well. Large and small cuttlefish, spider, edible and velvet crabs. One spider crab was camouflaged with algae that made him look blue instead of the normal seaweed, and the way he was positoned on the rock made him look  more like a tarantula. Amazing!
Also the group found a pipefish and nudibranchs, a large white one and a small pink one. We also came across a swim through in the bay we had not seen before with its own resident tompot and crawfish.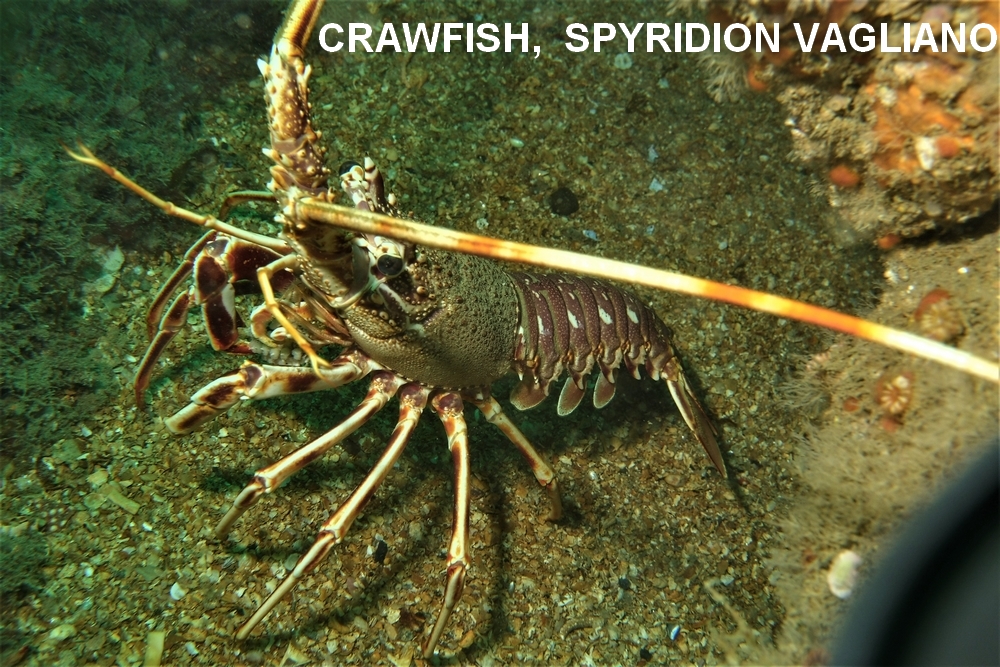 The scenery was awesome with the different types and colours of the seaweed highlighted by the sun through the water and the small fish swimming in and out of the swaying seaweed. Some beautiful dives to start the season.